Random thoughts about photography
"The relationship between the photographer and the subject is one of trust. The subject must trust the photographer to see who they really are, and the photographer must treat this trust as sacred."
Kevin Thom
Photographer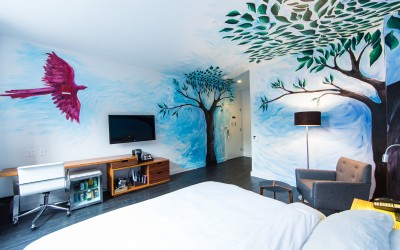 I traveled to the NU Hotel in Brooklyn, NY to document the creation of Laura Hollick's mural, The Trees of nü York. My job was to capture the beauty of Laura's creative process in photos and videos. When working on a project like this, the secret to...
No matter who you are, this handy list will help you to know when it's an appropriate time to get new professional headshots.
So, you want to be a model? I'm going to start by saying I'm not a model. However, as a photographer, I've worked with lots of them. I specialize in shooting portfolios for beginner models. Some of the models I've helped to get started have...